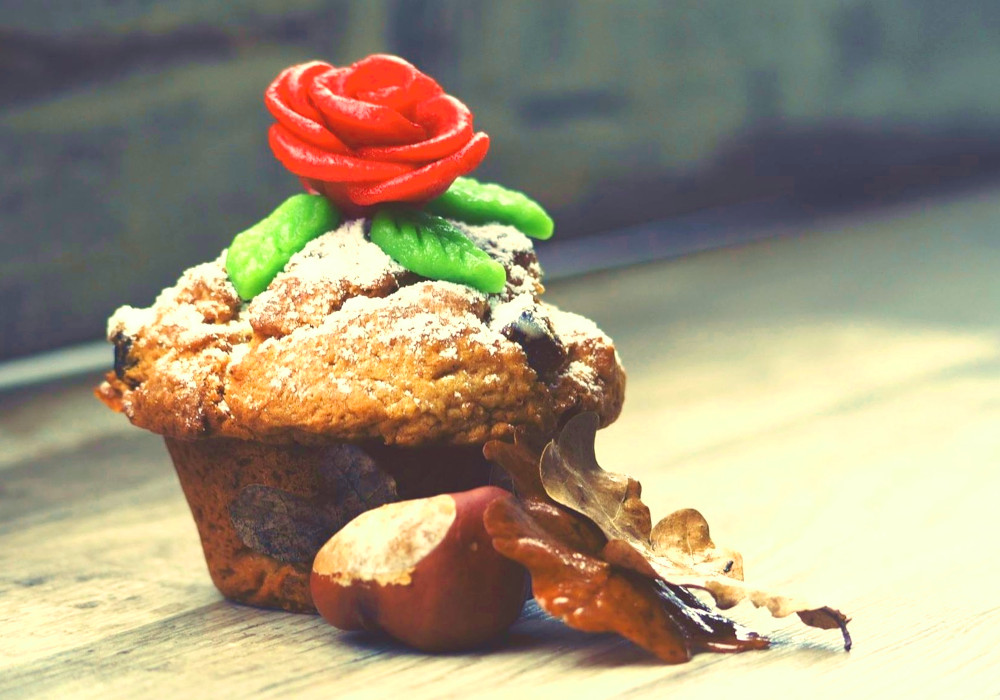 Autumn muffins: an idea for something sweet with chestnuts
Published from Redazione Best Of The Apps
Together we are going to prepare soft muffins with chestnut filling- one of the specialities of the Apennines. Perfect for cold autumn evenings!
Who isn´t fond of autumn evenings spent at home, under the covers or near the fireplace? We love autumn and we thought we would share a recipe for something sweet with chestnuts that is perfect for these evenings.
It is a chestnut muffins recipe, one of the specialities of the Apennines. You can find and pick chestnuts walking through the woods. In particular, we propose to use in this recipe not just any chestnuts but the chestnuts of Antrodoco.
Do you know this chestnut? It is a PGI variety with a sweet and delicate flavour. You can find its habitat in the hills surrounding the Velino river valley – between Cittaducale and Micigliano – in the beautiful village of Antrodoco. To make a long story short, it is a chestnut "100% made in the Apennines"!
If you do not have chestnuts of Antrodoco available, neither fresh nor in syrup, a common chestnut (previously boiled) will do. An excellent alternative could be the chestnut jam to put in our muffins before baking them.
Let´s start!
---
Ingredients for 8 muffins
---
100 g flour
50 g wholemeal flour
150 ml semi-skimmed milk
2 eggs
50 g butter
½ sachet of yeast
150 g sugar
8 canned chestnuts of Antrodoco / 8 fresh chestnuts / 100 g chestnut jam
---
Directions
---
– put the butter in a saucepan and melt it slowly. Meanwhile, preheat the ventilated oven to 180 ° C.
– remove the milk from the fridge a few minutes before starting.
– In a bowl, mix two egg yolks and sugar, putting the egg whites aside.
– energetically beat the yolks and sugar, either with a whisk or an electric beater.
– add the melted butter, mix it all together and then add milk at room temperature.
– sift the two types of flour into the mixture, then add half a packet of yeast.
– separately whip the egg whites to stiff peaks.
– add the egg whites to the batter, mixing from bottom to top.
– divide the batter among the muffin cups or a muffin pan that was previously greased; put 1 cm of batter in each cup.
– poke a chestnut of Antrodoco or put a tablespoon of chestnut jam into each unbaked muffin.
– cover the chestnuts or jam with the remaining batter.
– bake for 20 mins.
After baking, when the muffins have been cooled, we suggest you decorate them with some powdered sugar. A good alternative for the muffins to indulge any sweet tooth would be to add pieces of chocolate or walnuts to the mixture.
Did you like this sweet recipe for chestnut muffins? Let us know how it went!