Acacia honey
Acacia or black locust honey owes its success to its key characteristics: light colour, liquidity, light and delicate aroma and taste.
This honey has a high fructose content which is at the base of its scarce tendency to crystallize and of the high sweetening power.
It is ideal for candying fruit or putting it in syrup as well as for making particular combinations with seasonal vegetables. It can be used in dough for cakes and bread and to prepare fruit salads. It goes perfectly well with fresh cheese but also with aged ricotta and slightly aged blue cheese.
SIMILAR PRODUCTS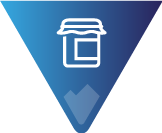 Confettura di Mela Rosa dei Monti Sibillini 100% artigianale – 230gr Presidio Slow Food
from Producer Le Spiazzette
11 €
Generalmente spedito in 24 ore
VIEW PRODUCT
OTHER PRODUCTS FROM THE SAME MANUFACTURER