Bitter orange marmalade
Ingredients: Oranges, sugar, lemon juice. Pulp and grated peel of Sicilian oranges left to macerate in sugar and cooked in a pot according to tradition.
Food pairings: The sweet and slightly bitter taste of this marmalade can be accompanied with toasted bread and butter for a classic breakfast. Excellent to combine with roast meat like roasted duck. Excellent with fresh soft cheese (ricotta, stracchino).
Taste: Sweet and slightly bitter.
Aroma: Ripe oranges.
SIMILAR PRODUCTS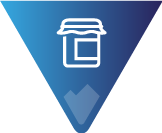 La Stella Miele di Acacia e Anice Stellato – di Giorgio Poeta 250gr
from Producer Azienda Agricola Giorgio Poeta
18.5 €
VIEW PRODUCT
OTHER PRODUCTS FROM THE SAME MANUFACTURER