Confettura di Morici – 220gr SIGI
This jam is obtained from the delicate cooking of entire black mulberry fruit.
Thus the whole consistency of the natural fruit remains and an incredible taste is transferred to the excellent juice that is formed. Excellent with ricotta cheese or yoghurt and little cakes.
confettura morici
marmellata di morici
composta morici
Amazon.it Price: 9.95 (as of 26/02/2020 01:59 PST- Details)
€
SIMILAR PRODUCTS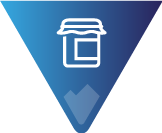 Confettura extra Mela Verde 100% artigianale – NO COLORANTI, NO CONSERVANTI – GLUTEN FREE prodotta a Cantiano 225g
from Producer Azienda Agricola Morello Austera
13.39 €
VIEW PRODUCT