Blend Organic EV olive oil
Olives: carboncella, sargano, Ascolana, frantoio, leccina, piantone di mogliano, certified as organic.
On the nose: medium-intensity of fruity and fresh, persistent, fine, with clear plant scents of freshly cut herbs, artichoke heart, and slightly of apple and green citrus fruits.
On the palate: tending to sweet, very savoury, appropriately spicy, with a light bitter perception, balanced fullness and persistence. Good balance.
Aftertaste: green almond and artichoke.
Food Pairings: it is recommended for adding flavour to grilled meat, excellent on roasts and red meat, on legume soups, on bruschetta. Excellent raw on first courses, enhances the flavour of cooked and raw vegetables.
SIMILAR PRODUCTS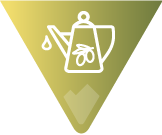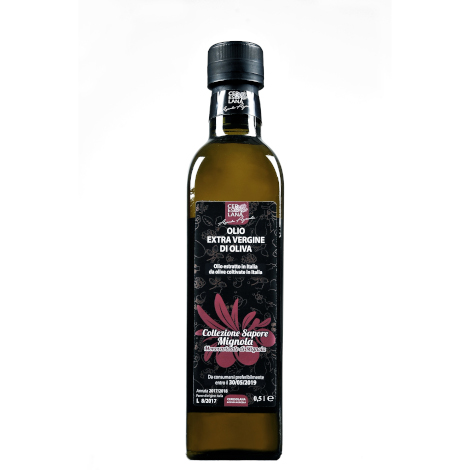 Collezione Sapore Mignola EV Olive oil
from Producer Ceresolana Cantucci Danilo Antonio
VIEW PRODUCT
OTHER PRODUCTS FROM THE SAME MANUFACTURER