Castellare Rosé Scacchi Method Sparkling Wine Vintage
Production area: Fabriano area (AN), Vineyards owned by the Sbaffi Agricultural Company located at an altitude of about 400 meters above sea level. The vineyards are situated in the hills with southern exposure.
Grapes: Sangiovese and cabernet sauvignon
Land: loose, calcareous.
Training system: Guyot with a plant density of 3000 plants / ha, the yield is around 80 q / ha
Harvest normally takes place in the last week of August / first decade of September, the harvest is manual with selection of the grapes harvested in 25 kg boxes.
Vinification: in the cellar there is the equipment for the vinification, carried out with a soft pressing of the whole bunches, immediately after the harvest. The yield is around 50% grapes /must, followed by alcoholic fermentation with native yeasts in oak wood.
Foaming: The base wine obtained is kept until spring, when selected yeasts and grape must are added, bottled and closed with a crown cap. The refermentation in the bottle takes place for 48 months in the cave.
Disgorgement: particular care is taken for this delicate final set-up phase which consists in expelling the yeasts and the refermentation dregs. The sparkling wine is added with liqueur d'expédition, which will give a dosage of a few gr / l of sugar. Post disgorgement refinement: 2 months.
All the production is vintage and it contains the entire wine of the same grape harvest.
VOLUME ALCOHOLIC TITLE: 12.5% vol
PRODUCTION: 1000 bottles
TASTING NOTES
The sparkling wine has a claret pink color resulting from a brief maceration of the must with the skins before fermentation. The rosé base wine is therefore obtained in the "Italian" style by brief maceration of red grapes. The perlage is intense, creamy and elegant with fine, numerous and persistent bubbles. You can smell and intense aromas of red fruit (currant, blackberry and raspberry) which continue in a very wide, persistent and broad taste. Suitable for consumption throughout the meal. The combination enhances the local salami but also fish-based dishes. It is not suitable for pairing with desserts.
Serve at low temperature, better 4-6 ° C.
OTHER PRODUCTS FROM THE SAME MANUFACTURER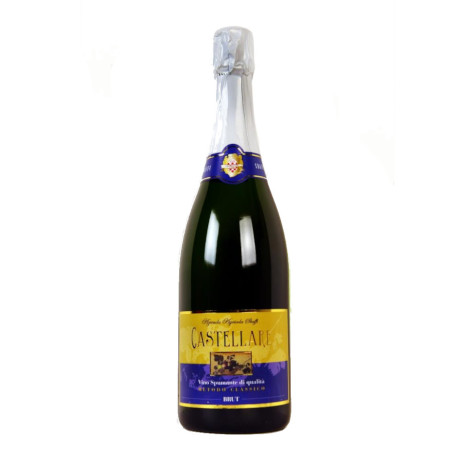 Castellare Scacchi Method Sparkling Wine BRUT Vintage
from Producer Azienda Agricola Sbaffi
VIEW PRODUCT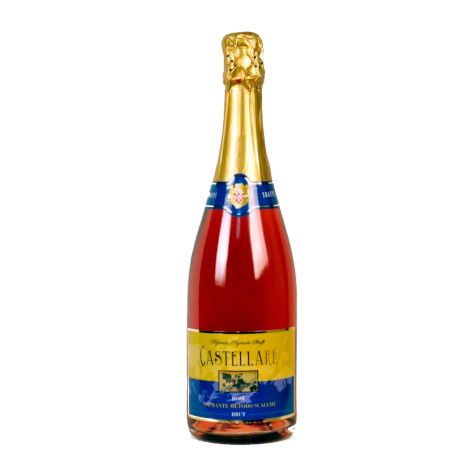 Castellare Rosé Scacchi Method Sparkling Wine Vintage
from Producer Azienda Agricola Sbaffi
VIEW PRODUCT