Chocolate pralines with monovarietal oil
Azienda Agricola Colle Nobile di Tonti Giorgio
After a year of work, the company managed to achieve a perfect balance between chocolate and oil. The golden box contains 12 pralines. The oils used for the pralines are: Mignola, Raggia and Rosciola dei Colli Esini, native cultivars of the territory.
Rosciola oil: delicate, classic oil for fish and very elegant on the palate.
Raggia oil: very balanced, fresh and herbaceous on the nose, slightly spicy and bitter on the palate.
Mignola oil: the most typical and also the most particular; on the nose, it remains fruity and ripe, with hints of berries; on the palate, initially you can have sweet sensations of blackberry and raspberry, pleasantly bitter, long and persistent aftertaste.
OTHER PRODUCTS FROM THE SAME MANUFACTURER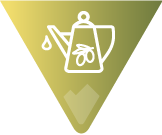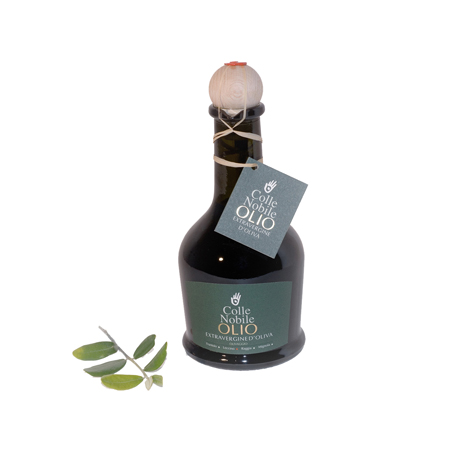 Leccino EV olive oil in amphora
from Producer Azienda Agricola Colle Nobile di Tonti Giorgio
VIEW PRODUCT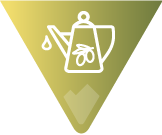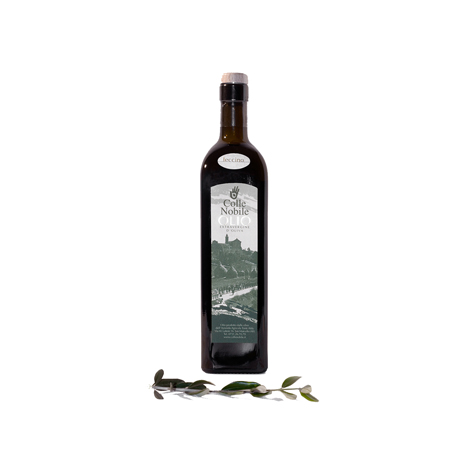 Leccino EV olive oil
from Producer Azienda Agricola Colle Nobile di Tonti Giorgio
VIEW PRODUCT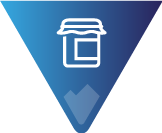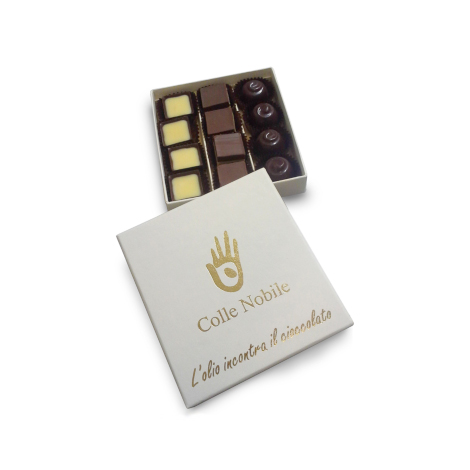 Chocolate pralines with monovarietal oil
from Producer Azienda Agricola Colle Nobile di Tonti Giorgio
VIEW PRODUCT