Crostapepe – Aged pecorino cheese with pepper
Aged pecorino cheese made from raw milk, refined with lard and pepper. It is placed on wooden boards and planks and left to age slowly, while the lard (pork fat) and the pepper, which cover the rind, allow the cheese to remain of an intense white colour. Characteristic dark colour when wrapped in black pepper, colourful if covered with mixed varieties.
Weight- varying from 600 g to about 900 g.
The packaging includes the company label on vegetable parchment paper, raffia string and black coloured tag. The motif of the stylized peppercorns that characterizes the type of pecorino refinement is graphically shown on the label. The tag has the description of the pecorino cheese and the shape number.
OTHER PRODUCTS FROM THE SAME MANUFACTURER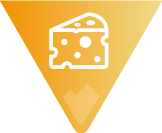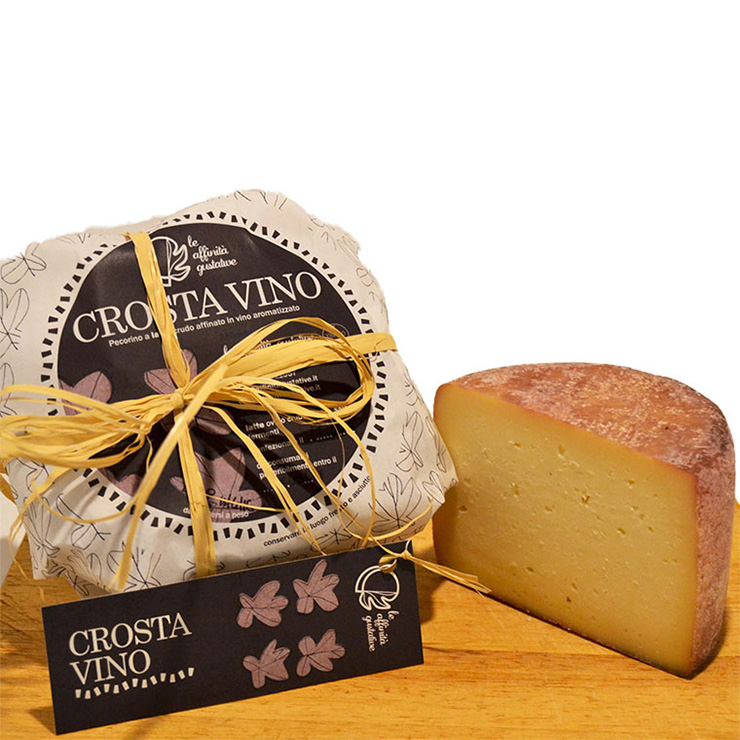 Crostavino – Aged pecorino cheese with red wine
from Producer Affinità Gustative di Ridolfi Claudia
VIEW PRODUCT