Fig and walnut extra jam
Extra jam, with a high concentration of fruit, made from figs and walnuts.
This particular recipe with light spicy notes was made in collaboration with the University of flavours of Perugia. A flavour has been studied to marry perfectly with the taste of cheese, and a particular and refined combination got created.
Preservative free.
SIMILAR PRODUCTS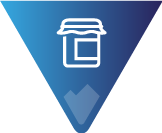 Paccucce di Colmurano – Mele rosa essiccate e vino cotto – 100% naturale 190gr
from Producer Le Spiazzette
8.95 €
Generalmente spedito in 24 ore
VIEW PRODUCT
OTHER PRODUCTS FROM THE SAME MANUFACTURER