Fig jam with ginger
August and September figs, fruits that collect all the warmth of the summer in the Marche region, become a jam that is flavoured with ginger and conquers with its particularity.
This jam is made from fruits from the farm Le Spiazzette and sweetened with a low percentage of sugar.
To combine with fresh cheese, roast beef, boiled meat and bruschetta.
Available in 45 g and 233 g jars.
SIMILAR PRODUCTS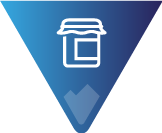 La Favalanciata – Crema spalmabile di fave 100% naturale – PRESIDIO SLOW FOOD – 500g
from Producer Riti Alimentari - Delia Riti
11.5 €
Generalmente spedito in 24 ore
VIEW PRODUCT
OTHER PRODUCTS FROM THE SAME MANUFACTURER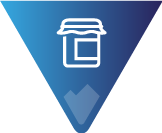 Confettura di Mela Rosa dei Monti Sibillini 100% artigianale – 230gr Presidio Slow Food
from Producer Le Spiazzette
11 €
Generalmente spedito in 24 ore
VIEW PRODUCT