Ham of black belted pig
The Italian origins of ham as it is today go back in time and are lost in a rural tradition of each family while handed down from generation to generation.
The production involves an initial trimming of the pig's back leg at the hip, and then it continues with the aromatization of pork with salt and pepper and a wash in order for the excess liquids to run off. After a few months in storage, the ham is coated with a layer of fat and pepper.
It is a niche product and the shorter aging, from 10 to 16 months, is due to its smaller size compared to a normal ham.
This ham is made from Cecchiato, the "lost pig". Until the beginning of the twentieth century, black belted pigs were the typical Italian breed, almost lost with the arrival of pink pigs. The black belted pig grows slowly but has a high quality meat, suitable for the production of sausages and prized hams.
The pig lives in a semi-wild state and therefore the meat of this ham is firmer, more compact and colourful.
OTHER PRODUCTS FROM THE SAME MANUFACTURER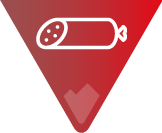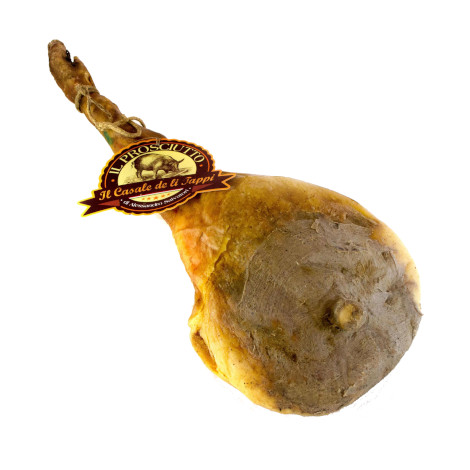 Ham of black belted pig
from Producer Macelleria Norcineria Il Casale de Li Tappi
VIEW PRODUCT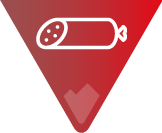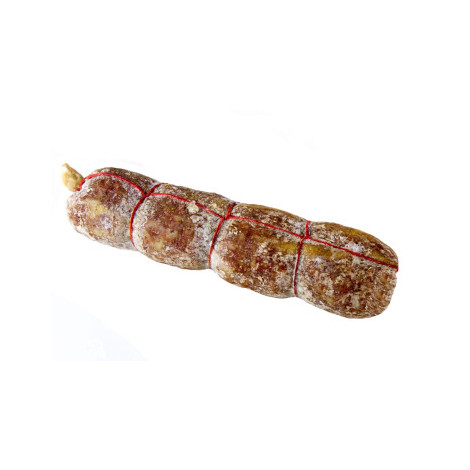 Salami with wild boar
from Producer Macelleria Norcineria Il Casale de Li Tappi
VIEW PRODUCT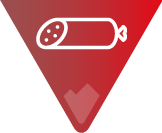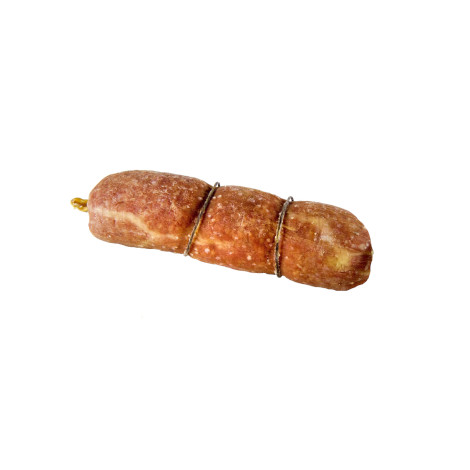 Salame bastardo – spreadable salami
from Producer Macelleria Norcineria Il Casale de Li Tappi
VIEW PRODUCT