Ipogeo – Aged pecorino cheese
Aged pecorino cheese made from raw milk, refined with aromatic herbs. The forms are put inside wooden boxes one on the other, layered with hay in between and covered with local aromatic herb, the usage of which was already known in antiquity. The particular aroma of aromatic grass releases a delicate but firm aroma on the cheese.
Weight- varying from 600 g to about 900 g.
The packaging includes the company label on vegetable parchment paper, raffia string and light green coloured tag. The motif of the stylized cave is graphically shown on the label in honour of the place where this unique in its kind method of refining takes place. The tag has the description of the pecorino cheese and the shape number.
OTHER PRODUCTS FROM THE SAME MANUFACTURER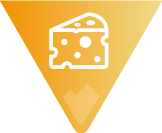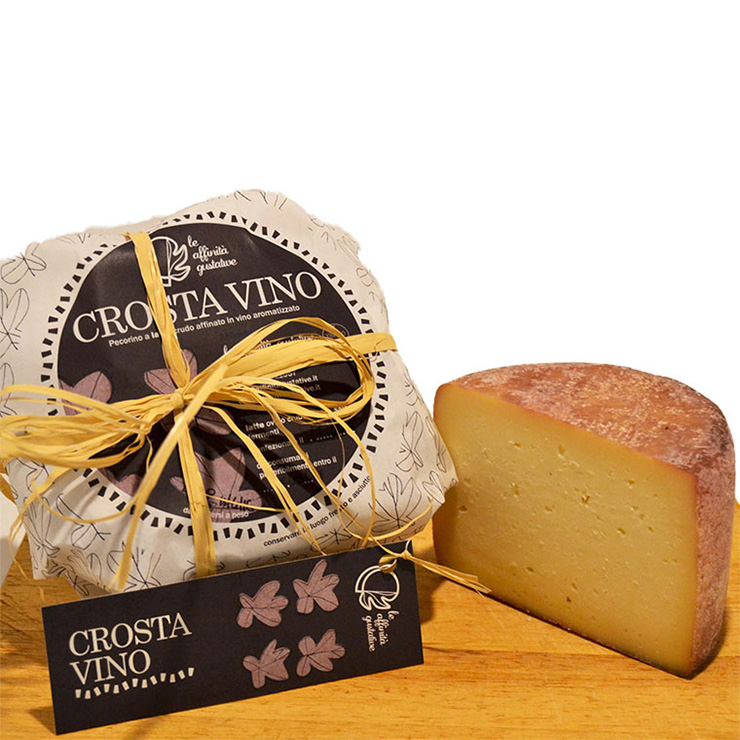 Crostavino – Aged pecorino cheese with red wine
from Producer Affinità Gustative di Ridolfi Claudia
VIEW PRODUCT