Olio extra vergine Biologico aromatizzato limone – 25cl
Lemon flavoured oil is a delicate condiment with digestive properties, naturally strengthening the immune system.
All the flavoured condiments by Conca d'Oro are produced with organic raw materials.
Practical bottle in darkened glass and dripless pour spout.
The oil must be kept in a cool and dry place.
Amazon.it Price: 14.45 (as of 29/09/2023 13:03 PST- Details)
€
OTHER PRODUCTS FROM THE SAME MANUFACTURER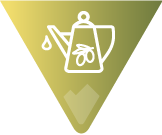 Olio extra vergine Biologico aromatizzato finocchietto – 25cl
from Producer Agrituristica Olivicola Biologica Conca d'Oro
14.45 €
VIEW PRODUCT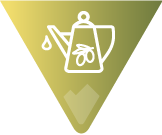 Olio extra vergine Biologico 75cl
from Producer Agrituristica Olivicola Biologica Conca d'Oro
17.95 €
VIEW PRODUCT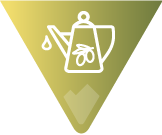 Olio extra vergine Biologico aromatizzato limone – 25cl
from Producer Agrituristica Olivicola Biologica Conca d'Oro
14.45 €
VIEW PRODUCT