Marche IGP Rosso Lamelia
This is a very modern, powerful and structured red wine with hints of red fruit and a delicate vanilla making it both soothing and elegant.
Type of wine: Mature red.
Production area: Colline di Matelica (MC) – 350 m a.s.l.
Soil type: Grainy with minor clay content
Grape variety: 50% Syrah, 50% Merlot
Yield per hectare: 90 – 100 q
Processing: Polyphenolic and aromatic mature ripening grapes picked by hand, smearing and soft pressing, fermentation with maceration for seven to ten days on peels with periodic replenishment, racked, and malolactic fermentation with selected bacteria.
Maturation: Syrah: in stainless steel containers; Merlot: in French oak barrels for 8-10 months with light roasting. Bottled for at least four months
Colour: Intense red with ruby highlights and slight garnet tones.
Bouquet: Ripe fruit with tones of small fruits (blackberry, raspberry and currant), pepper and tones of vanilla and tobacco from the woodlands.
Flavour: Delicate and soft bodied, extensive structure and velvety tannins, with deliciously fresh finish.
Consumption: It can mature from two to four years.
Matches: Sliced and cured meats, meat, red meats and mature cheeses.
Serving temperature: 16-18°C.
Bottle size: 0.75 l – 1.5 l.
OTHER PRODUCTS FROM THE SAME MANUFACTURER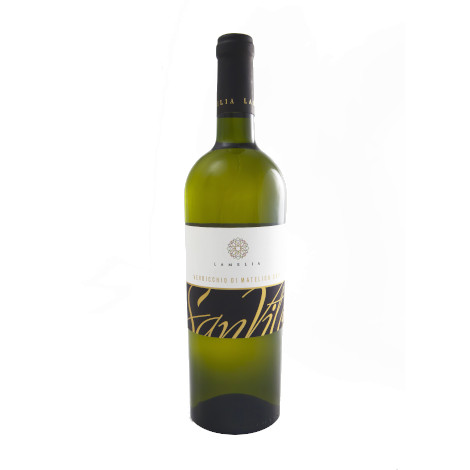 Verdicchio di Matelica DOP San Vito
from Producer Lamelia
VIEW PRODUCT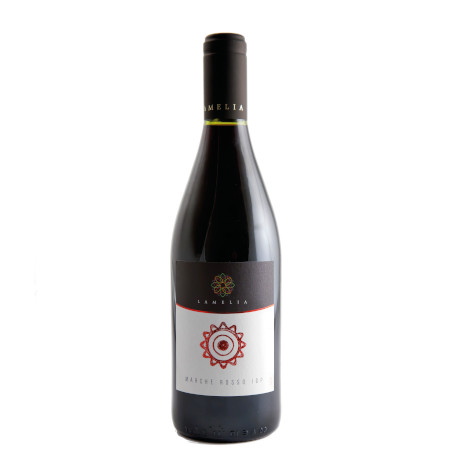 Marche IGP Rosso Lamelia
from Producer Lamelia
VIEW PRODUCT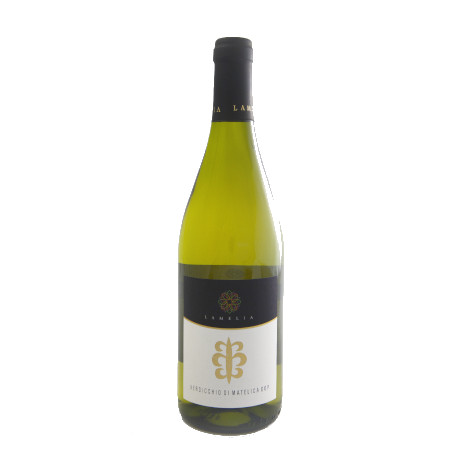 Verdicchio di Matelica DOP Lamelia
from Producer Lamelia
VIEW PRODUCT