Organic white truffle sauce
The white truffle: irresistible, could not be otherwise, given the noble ingredients. Fresh Italian cream, parmigiano reggiano DOP (Parmesan cheese PDO), the fragrant white truffles, a pinch of rice flour to make it creamy and also suitable for those who are gluten intolerant.
Easy to use, it makes every dish exclusive, even the most banal. Very versatile, it enriches any dish. Ideal for appetizers, first courses, meat dishes.
SIMILAR PRODUCTS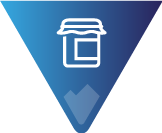 La vera confettura extra di Visciola 100% artigianale – 250g Le Cantine del Cardinale PREMIATA TOP ITALIAN FOOD 2023 DAL GAMBERO ROSSO
from Producer Le cantine del Cardinale
13.9 €
Generalmente spedito in 24 ore
VIEW PRODUCT
OTHER PRODUCTS FROM THE SAME MANUFACTURER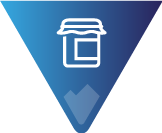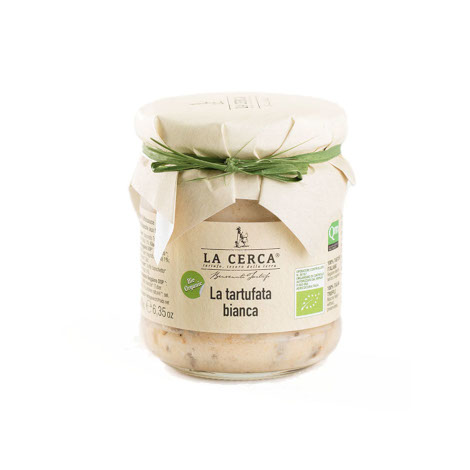 Organic white truffle sauce
from Producer La Cerca
VIEW PRODUCT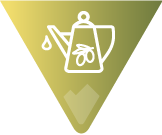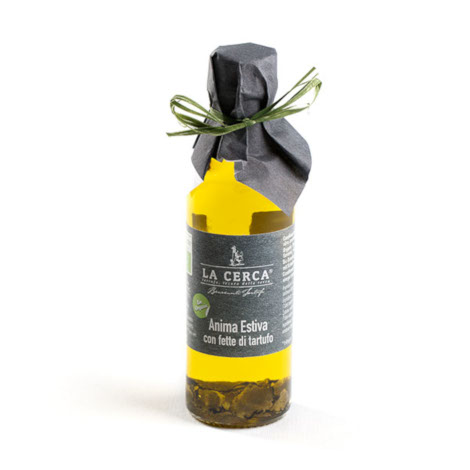 Olive oil with sliced black truffle
from Producer La Cerca
VIEW PRODUCT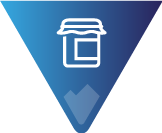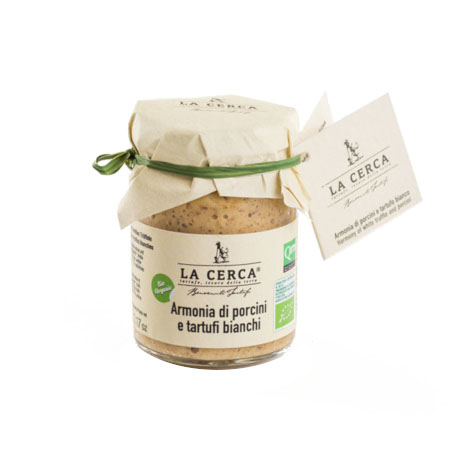 Porcini mushroom spread with white truffles
from Producer La Cerca
VIEW PRODUCT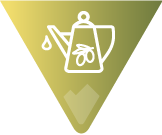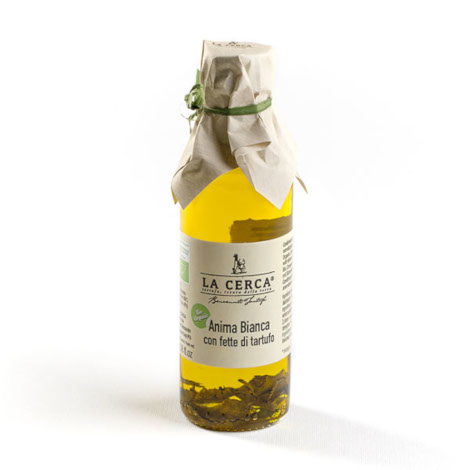 Olive oil with sliced white truffle
from Producer La Cerca
VIEW PRODUCT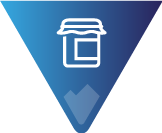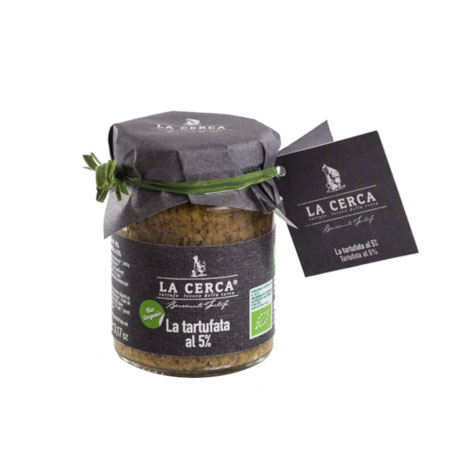 5% Organic truffle sauce
from Producer La Cerca
VIEW PRODUCT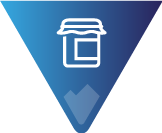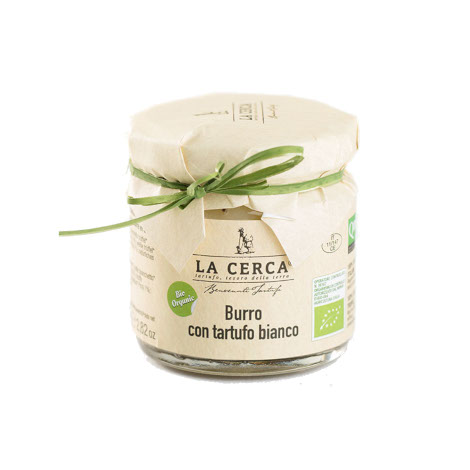 Butter with organic white truffle
from Producer La Cerca
VIEW PRODUCT