Porcini mushroom spread with white truffles
The union between the king of the forest and the diamonds of the earth was bound to produce a mixture of an enveloping taste.
The Italian extra virgin olive oil completes it, perfectly mixing the unmistakable scent of the truffle and the fresh taste of the porcino mushroom. It has a light hazelnut colour and the pieces of truffles are clearly visible.
It is good spread on bread, it becomes excellent for seasoning pasta dishes or meat fillets. Ideal for appetizers, first courses, meat or egg dishes. Its delicate flavour and the aromas that it releases perfectly adapt to be served with fish or shellfish dishes.
SIMILAR PRODUCTS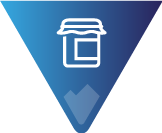 Confettura di Mela Rosa dei Monti Sibillini 100% artigianale – 230gr Presidio Slow Food
from Producer Le Spiazzette
11 €
Generalmente spedito in 24 ore
VIEW PRODUCT
OTHER PRODUCTS FROM THE SAME MANUFACTURER