Pork roast
Porchetta is an ancient recipe, typical of the Lazio and Umbria regions, which are both claiming it is theirs.
It is prepared from a pig that weighs a hundred kilos. Once the pork is washed and boned , it is filled with spices such as salt, pepper, whole garlic, rosemary and wild fennel. When the stuffing is ready, the pork is tightened with string and placed in the oven, where it is cooked for up to 5 hours.
This pork roast is eaten warm, it tastes best as a filling in a sandwich.
OTHER PRODUCTS FROM THE SAME MANUFACTURER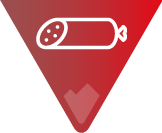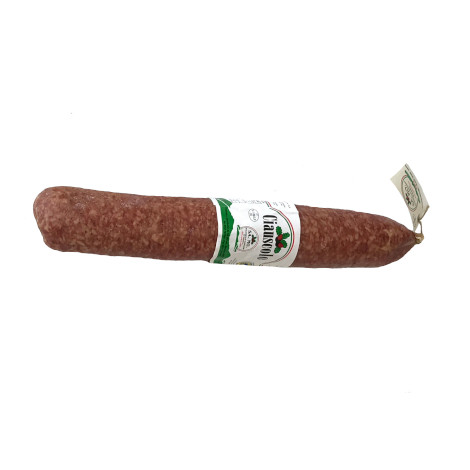 Ciauscolo PGI
from Producer SAMO salumificio montano
VIEW PRODUCT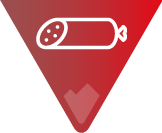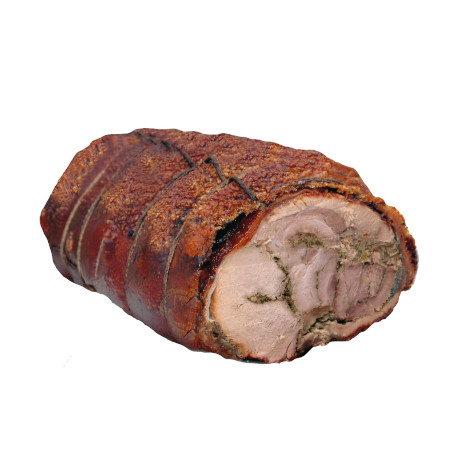 Pork roast
from Producer SAMO salumificio montano
VIEW PRODUCT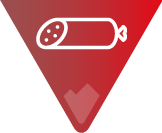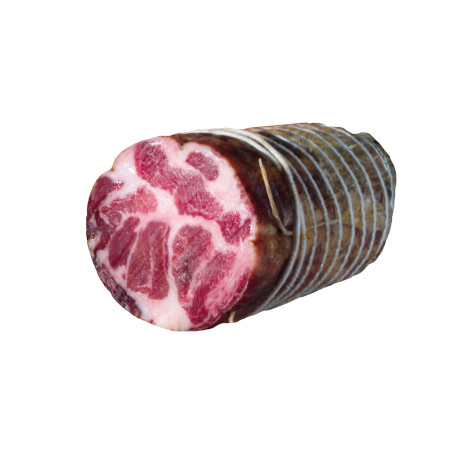 Cured pork loin
from Producer SAMO salumificio montano
VIEW PRODUCT