Pure saffron threads
Sibillini saffron is an ancient plant, which today requires human assistance to survive: the currently existing species are in fact sterile and this is the result of an intensive selection, which has continued over the centuries, by farmers who have always tried to improve the production of precious stigmas, which is possible only through the natural cloning of the mother bulb.
The 1 g pack of saffron threads is in a glass ampoule with cork, inserted in a box and accompanied by an illustrative leaflet to read about its history, properties, use in the kitchen including some recipes.
The entire dosage is recommended for about 30 people, using from 3 to 5 pistils per portion.
The package has been designed in a way that it becomes a special gift idea.
OTHER PRODUCTS FROM THE SAME MANUFACTURER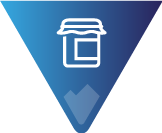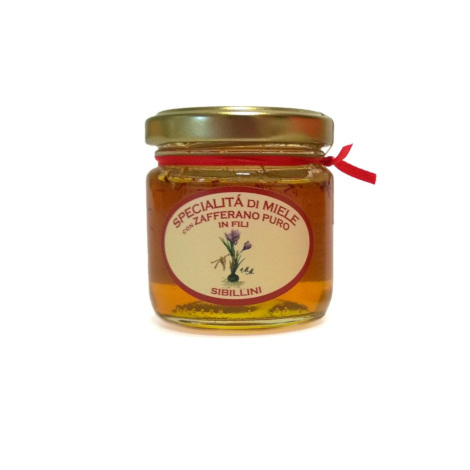 Saffron honey
from Producer Azienda Agricola Mercuri Mario
VIEW PRODUCT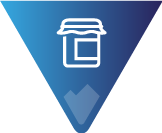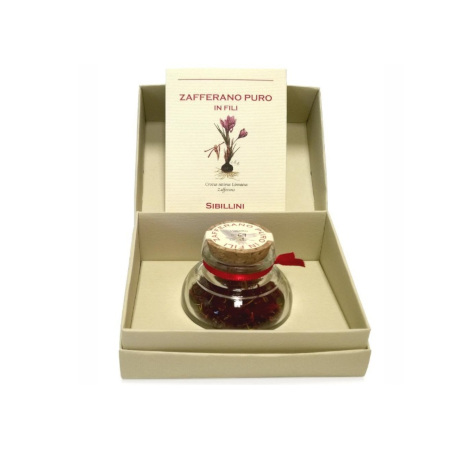 Pure saffron threads
from Producer Azienda Agricola Mercuri Mario
VIEW PRODUCT