Confetture extra rosacanina
The Rosehip extra jam is produced by the Azienda Agricola Sibilla.
The Sibilla company wanted to focus on the high quality and authenticity of the product, combining grandmother's recipes with modern processing techniques that allow you to maintain the goodness and nutritional values of the already selected raw materials.
350 g – Organic product.
Amazon.it Price: 8.55 (as of 26/02/2020 01:59 PST- Details) & FREE Shipping.
€
Generalmente spedito in 24 ore
SIMILAR PRODUCTS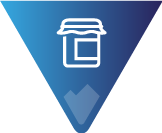 Confettura extra mele e noci 100% naturale e Italiana – 270g Azienda Agricola Sibilla
from Producer Azienda agricola Sibilla
10.9 €
Generalmente spedito in 24 ore
VIEW PRODUCT