Sapa – Grape juice syrup
Sapa is also called "cooked must". The must is dipped in a copper pot and boiled slowly for 24-36 hours.
Sapa is ready when it is reduced to one third of its initial quantity. It is preserved very well thanks to its sweet content.
Food Pairings: to be used for salads, meat, fish.
OTHER PRODUCTS FROM THE SAME MANUFACTURER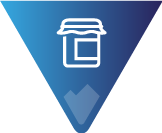 SIGI Azienda Agricola Confettura di giuggiola – 220 gr
from Producer Azienda Agricola SIGI
VIEW PRODUCT