Azienda Agricola Morello Austera Confettura extra di visciola – 225gr
This rare jam, typical of the Marche region, is born to preserve the virtue of sour cherries throughout the year.
The fruits are selected from arboreal plants cultivated according to the natural approach.
The harvest takes place in the middle of June: during the cooler hours of the days, early morning or late evening.
To maintain the full and real flavours of sour cherries, their processing takes place immediately afterwards. To get sour cherry jam, 60% of Prunus Cerasus "Austera" variety (hence the name of the company Morello Austera) is used, processed with sugar, which guarantees the long shelf life of this product. It contains no additives, colourants or thickeners.
The sweetness, the density and the balance between the characteristic acid properties and the intrinsic aromaticity of the fruits make this rare jam rich in character and unique due to the use of lemon peel in its preparation.
Amazon.it Price: 13.39 (as of 10/12/2023 22:03 PST- Details)
€
SIMILAR PRODUCTS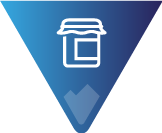 Miele di Acacia 250gr di Luca Bianchi
from Producer Luca Bianchi
10.95 €
Generalmente spedito in 24 ore
VIEW PRODUCT
OTHER PRODUCTS FROM THE SAME MANUFACTURER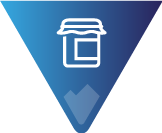 Confettura extra Mela Verde 100% artigianale – NO COLORANTI, NO CONSERVANTI – GLUTEN FREE prodotta a Cantiano 225g
from Producer Azienda Agricola Morello Austera
13.39 €
VIEW PRODUCT