Confettura di visciole – 220gr SIGI
Azienda Agricola SIGI
The sour cherry is a small wild black cherry that is very common in the Marche hills. It is dark red in colour, with a blood-red juice and a distinctly fresh taste. The jam that is obtained is soft, homogeneous, of an intense ruby red colour.
Intense aroma of sour cherry and pleasantly bitter aftertaste.
Excellent on bread and desserts, it is also good paired with wild meat or soft cheese.
6.80 €
SIMILAR PRODUCTS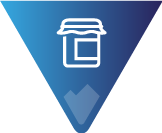 Funghi porcini secchi classe speciale – 50 gr – La Cerqua
from Producer La Cerqua
17.5 €
VIEW PRODUCT
OTHER PRODUCTS FROM THE SAME MANUFACTURER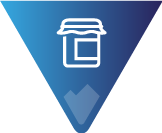 Confettura di Pera Angelica 100% artigianale prodotta nelle Marche – senza glutine, senza coloranti, senza conservanti…
from Producer Azienda Agricola SIGI
7.8 €
VIEW PRODUCT