Miele di Girasole 280gr di Luca Bianchi – miele 100% Italiano
The sunflower honey has a characteristic strong colour that mixes well with its intense flavour.
Il Miele di Girasole ha un colore forte e caratteristico che si mixa con un gusto intenso.
Molto dolce e corposo.
Amazon.it Price: 11 (as of 28/11/2023 20:31 PST- Details) & FREE Shipping.
€
Generalmente spedito in 24 ore
SIMILAR PRODUCTS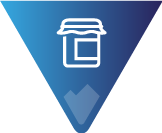 La Favalanciata – Crema spalmabile di fave 100% naturale – PRESIDIO SLOW FOOD – 130g
from Producer Riti Alimentari - Delia Riti
5.5 €
Generalmente spedito in 24 ore
VIEW PRODUCT
OTHER PRODUCTS FROM THE SAME MANUFACTURER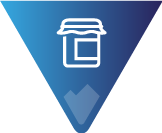 Miele Millefiori 280gr di Luca Bianchi – miele 100% Italiano
from Producer Luca Bianchi
16 €
Generalmente spedito in 24 ore
VIEW PRODUCT