Verdicchio di Matelica DOP Lamelia
This is a wine which expresses the freshness of Verdicchio through its elegant, fragrant scents and its tastiness. It has a modern and youthful style which is easy to approach and drink.
Type of wine: Dry white.
Production area: Colline di Matelica (MC) – 300 m above sea level
Soil type: Clay-limestone
Grape variety: Pure Verdicchio
Yield per hectare: 100 – 120 q
Processing: Manually harvested grapes, reduced vinification, crushing and soft pressing of grape, static must decanting and subsequent controlled alcoholic fermentation (16-18° C) with the addition of selected yeasts.
Maturation: 4 months in stainless steel containers and 2 months in bottle
Colour: Straw yellow with green highlights
Bouquet: Fruity with scents of apple, almond and white fruit (peach, apricot, nectarine).
Flavour: Remarkably fresh and genuine olfactory sensations, with pleasant minerality and tastiness
Consumption: Within two years of harvesting
Matches: Starters, fried food, low-fat cured meats, first courses, raw fish, semi-matured cheeses
Serving temperature: 10-12°C
Bottle size: 0.75 l – 1.5 l
OTHER PRODUCTS FROM THE SAME MANUFACTURER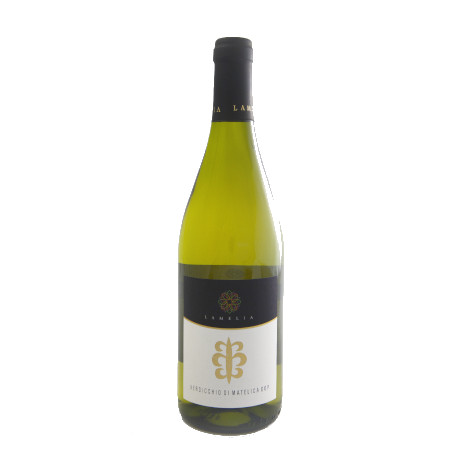 Verdicchio di Matelica DOP Lamelia
from Producer Lamelia
VIEW PRODUCT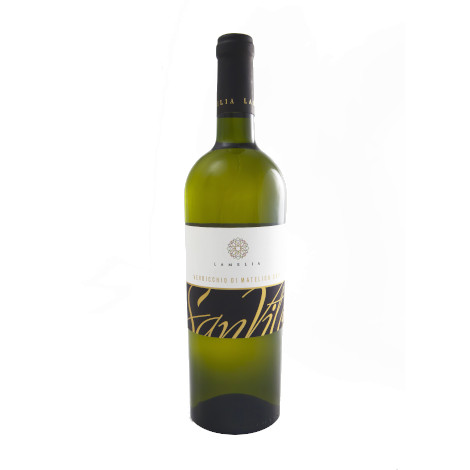 Verdicchio di Matelica DOP San Vito
from Producer Lamelia
VIEW PRODUCT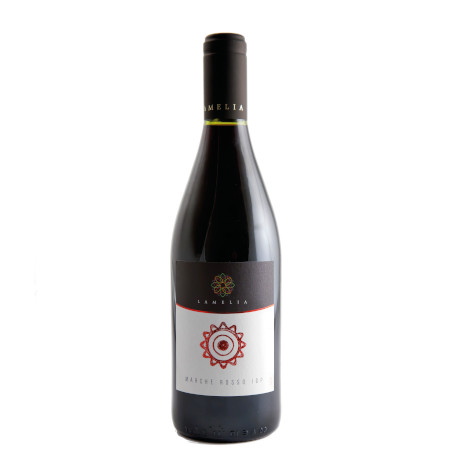 Marche IGP Rosso Lamelia
from Producer Lamelia
VIEW PRODUCT