Confettura di fichi bianchi – 220gr SIGI
A jam obtained from an ancient variety of figs, imported in the eighteenth century by a nobleman from Macerata.
The extreme delicacy of the ripe fruit is revealed in the soft consistency in small pieces, with its typical grains. Excellent with white meat and delicate blue-veined cheese such as sweet gorgonzola.
confettura fichi bianchi
marmellata di fichi bianchi
composta fichi bianchi
Amazon.it Price: 9.95 (as of 26/02/2020 01:59 PST- Details)
€
SIMILAR PRODUCTS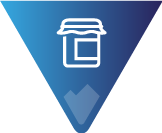 Il Carato Miele di Acacia in barrique – 250g
from Producer Azienda Agricola Giorgio Poeta
18.5 €
Generalmente spedito in 24 ore
VIEW PRODUCT