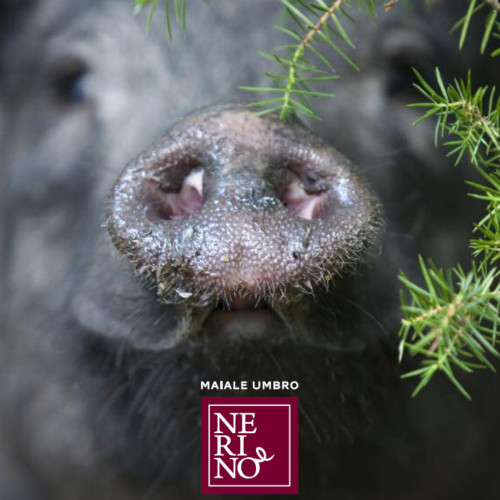 Fattoria Laurenzi Nerino Umbro
La Fattoria Laurenzi is synonymous with Nerino Umbro, a pig raised in the wild in Valnerina. It used to be a precious animal of which nothing was wasted and traditionally it was fed with the healthy products of the earth such as acorns, apples, potatoes, semolina, bran seeds and vegetables. Fattoria Laurenzi proposes a closed supply chain because the nerini pigs are reared on the territory, fed on local food and are locally processed.
The conditions created by the farm and work carried out every day on the farm not only positively affect the final product and make it a real gastronomic treasure but also determine a further added cultural value.
"If I eat meat I want it to come from an animal that has lived a good life outdoors, without crowding, on abundant pastures, with good water and trees for shade".
Wendell Berry