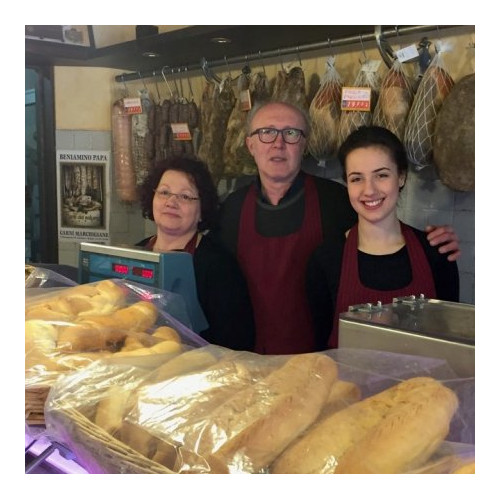 Macelleria Salumeria Beniamino Papa
Beniamino Papa has been operating for forty-five years in this sector. The family production (Beniamino together with his wife and his eldest son) combined with their experience and the quality of the meat guarantee an exceptional line of products.
The laboratory of Montefano is the place where Beniamino's salami are born, made from only bovine meat from the Marche region: niche products, as if they are few. Both in the point of sales in Montefano and in Recanti (in front of the theatre), the family has set up tasting rooms where tourists and gourmets can taste the delicacies produced, welcomed by the Papa family even during special evenings and events.