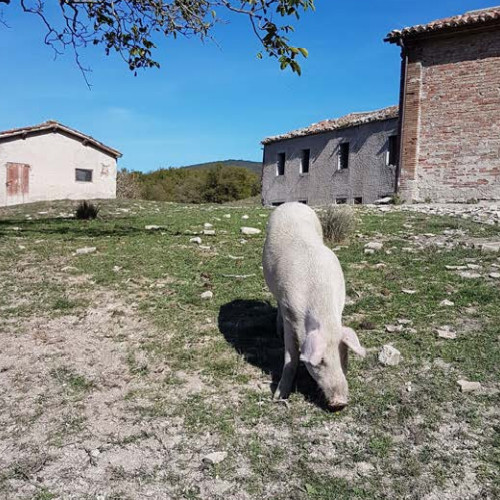 Sadifa Salumi
"The traditional Salame di Fabriano as it used to be". This Cooperative is a result of the initiative of ten agricultural entrepreneurs in the area of Fabriano. They are pig breeders and processors with the main purpose to be able to produce the Salame di Fabriano and other salami related to the local tradition destined to the national and international markets.
Their desire is to include the salami of Fabriano in the range of typical Italian food products that is enjoying great success in Europe and in the world. All the pigs are reared locally on the farms completely managed by the coop members.
The only ingredients of salami, in addition to meat, are salt, black pepper in powder and grains, a little bit of garlic (depends on the recipe!) and white wine.