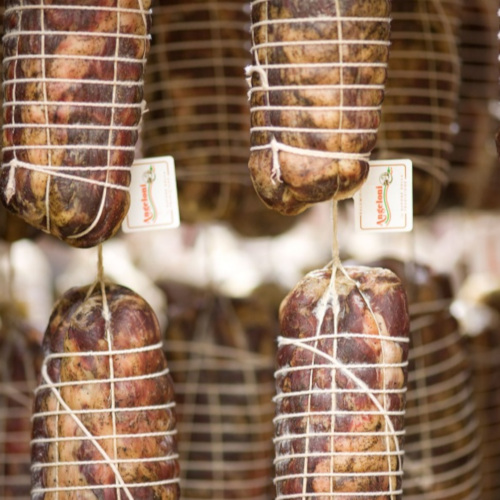 Salumificio Angeloni
In Castelvecchio di Monte Porzio, in the green Cesano valley, there is a family that puts all the passion and commitment into bringing to the Italian tables the typical salami of Marche and the traditional Sausage from Castelvecchio De. Co. since the late 1960s.
It is the Angeloni family that for three generations combine the values of craftsmanship with the needs of industrial production.
This means paying attention in the selection of fresh pork meat of Italian origin, salting and manual massage, careful maturation process in cold storage at controlled temperature and humidity. Here's how the Angeloni salami are born: good and authentic thanks to the skill of the men.