Acacia honey with star anise – 250g
Azienda Agricola Giorgio Poeta
Wavy glass jar, 250g.
Acacia honey infused with star anise. A very special honey in an elegant package. An ideal gift.
Produced in the month of May, it is obtained by adding three stars of star anise to a very delicate acacia honey.
Liquid consistency, light colour, persistent notes of star anise and that of licorice stand out in this acacia honey.
Food pairings: excellent as a sweetener for coffee, tea, herbal teas and as an addition to fresh fruit or ice cream.
It can be used as a flavouring for desserts and for any food that your imagination is telling you you can make.
14.20 €
SIMILAR PRODUCTS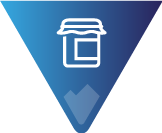 Apple and chilli jam – 100g
from Producer Villa Ugolini
7.95 €
Generalmente spedito in 24 ore
VIEW PRODUCT
OTHER PRODUCTS FROM THE SAME MANUFACTURER