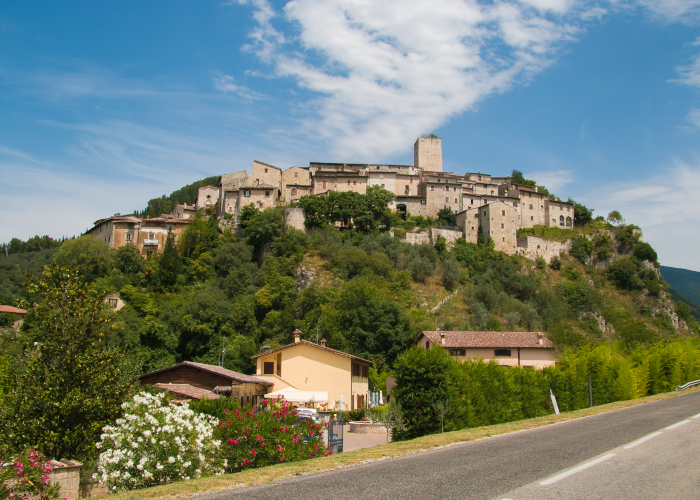 Arrone
Pubblicato da Redazione Best Of The Apps
When approaching Arrone, you can recognize it for its castle and its fortified walls, which rise above the village below. We are in the southern part of Umbria, in Valnerina, not far from the river Nera.
The name of Arrone is basically the name of the castle. In the tenth century the Roman nobleman Arrone was passing through these territories and decided to build a fortification on the slopes of a rocky ridge. He was aware that such a position would be convenient to defend and excellent to control the surrounding valleys. On top of the first wooden castrum the stonework was constructed to then erect the walls (still intact and characteristic of Arrone). Then the watch towers were built and it all gave life to the village. We suggest exploring the village by walking through its narrow and uphill streets, perhaps stopping to take photos of the stone arches or the balconies full of flowers that protrude from the houses.
The main access to the village of Arrone is through Porta San Giovanni, the protector of the village. Continuing, one can not but notice the civic bell tower which is complete with four bells and six arches. Then you can see the main tower from the times of the Longobards. You can admire San Giovanni again but this time in the small Gothic church dedicated to him. It is a surprising treasure, decorated with frescoes depicting saints. It was built in Arrone to give thanks for the graces received.
Not far from Arrone it is possible to visit Ferentillo, in particular the fortresses of Precetto and Mattarella. If you go there you should also visit the splendid Marmore Falls with impressive water jumps that are known to be the highest in Europe.